A winning team
of further & higher education law
solicitors in the UK with a
proven track record of success
Our higher education lawyers have a success rate
of over 98% in preparing university appeals and
representing students from all disciplines.
Our higher education law solicitors have an excellent track-record in achieving the desired outcome if you choose us for legal advice in education law, whether it is to do with the preparation of your appeal to a university due to expulsion from university, an accusation of plagiarism or collusion and/or to represent you before a fitness to practice panel or a panel hearing or making a complaint to the OIA.
We will work closely with you and support you each step of the way. This is borne out by the

testimonials

that we have received from students. We will adopt a very methodical approach in the preparation of your case and leave no stone unturned. Hence the reason why we have had such a high success rate as education solicitors. In the

education law services

we provide, we b
ring a wealth of experience to each of the cases we work on.
Student Nurse
"Your hard work and the systematic way in which you handled my case makes the service very excellent."
R.M
As expressed by one of our clients who was then a medical student and now a medical doctor, our 'technical expertise in this field of education is second to none'.
We assure you that we are an education law firm that makes a difference in students' lives, especially when you are faced with such a daunting and emotionally draining period of your life. You can also be assured that we will

give you an honest appraisal of your case.

As expressed by one of our student clients, we would 'work relentlessly to provide a waterproof appeal for you'.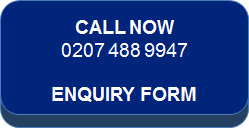 Our Services to University Students
Our education solicitors represent a number of students and a solicitor will represet you in your education law dispute, including your university appeal. Our education lawyers have successfully advised, assisted and represented a number of medical, MBA and dental students as well as as undergraduates and post graduates in all other disciplines by drafting appeals, making representations before panels and attending meetings with you, where appropriate and an education lawyer would be pleased to represent you.
Some of our education legal services include:
Advising, assisting and representing you in internal appeals against university decisions. Preparing the appeal letter for you in line with the appeals procedure for your specific university, the findings from our case research

and our expertise in this area of law

Cheating

Collusion or Plagiarism

Advising, assisting and representing

you if accused of

collusion or plagiarism

Deregistration, Deregistered

Expelled, Expulsion from university

Excluded, Exclusion from university

In

dependent Adjudicator for Higher Education (OIA)

Determination whether Home or Overseas student

MBA, MPhil, PhD and Post Doctoral studies

Advising, assisting with issues concerning your post graduate and research degree such as MBA, MPhil, PhD and post doctoral studies
Brochures:
---
Call our Education Solicitors today on 0207 488 9947 or complete our online enquiry form.
---
Testimonials
Parent of Medical Student
"

Rosanna, It has been nearly a year since we have known you at a time that was looking complicated. Since then we have been impressed and admiring of your always outstanding support in a clever, kind and timely way. You were always present when it was difficult or important. No matter whether it was holidays, week-ends or very late evenings you were there when we needed you. We were also impressed to see how you could put together a bunch of ideas which were not always clear in the beginning, and structure them in a very appropriate manner. You supported our son through the long process of appeal and complaint while keeping him strong and focused. You are not only a lawyer but a lot more: a specialist of the human being in many of its facets. Thank you for your invaluable and caring support, for keeping his spirits up and for helping him regain confidence throughout this long and exhausting process. Thanks to you the ordeal came to an end with a successful outcome. In addition you have taught our son a lot about how to face and deal with difficulties. You have taught him a lesson for life. Thank you for working with your heart. Thank you also to your team especially Jenny and Tariq for their kindness, efficiency and help.

"
MB
For more
Testimonials about
Higher Education Lawyers