Leading employment law solicitors with
a proven track record of providing the best
value employment law advice especially on
settlement agreements and redundancy
Our expert employment lawyers are based in London and are specialists in employment law providing employment law advice to employers and employees. Our redundancy lawyers will expertly advise you on your workplace disputes, including, if you are at risk of redundancy, if you are being made redundant, as well as advising you on the terms of your settlement agreement. You will receive a prompt and outstanding quality response from our employment lawyers at all times.
Our redundancy lawyers truly have an outstanding reputation in advising employees on redundancy and their settlement agreements. We ensure that we support our clients, keep them abreast of their cases and provide a remarkable employment law service. We will do the same for you as a client of our employment law firm.
Settlement Agreement
" ...The support I received from RT Coopers helped me feel stronger and more confident and this made all the difference in turning the situation around which resulted in an arrangement which was advantageous for both parties. I would definitely recommend RT Coopers to friends, family and business partners." AB
Our employment solicitors will provide a quick turnaround without compromising our highest standard of legal advice. Employment law is constantly changing and you can count on us to keep you abreast of the law.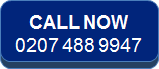 We have elite employment solicitors that can provide you with premium legal advice on your settlement agreements . Here is what some of our clients who we helped through difficult redundnacy process had to say abut our redundancy lawyers:
Settlement Agreement
"RT Coopers was excellent in turning a difficult situation into a pleasant one, I couldn't be happier with the outcome the firm made happen." DK
We do make your desired outcome happen for you by our amazing skills in resolving settlement agreements and we have had phenomental results for our employee clients. Our specialists employment solicitors will utilise their knowledge and skills in advising you on the best means of resolving your employment law disputes and how to get the best outcome for you.
Settlement Agreement
"Many thanks for taking the time today and your excellent advice. I am very pleased with your handling of my settlement and your professional attitude!" J.D
Settlement Agreement Negotiations with Successful Outcome with Tight Timeframe
'Many thanks for all of your support and on-time advice, which has been extremely helpful in concluding the negotiations for my settlement agreement. You have consistently demonstrated high standards of personal and professional conduct. My Settlement Agreement Negotiations were managed competently and with very high-quality professional standards. At such short notice, I was looking for a lawyer to help me with my settlement agreement. I contacted RT Coopers to advise me on the terms and after a few phone calls and emails exchanges, I knew RT Coopers were the right firm for me. The employment lawyer who advised me was extremely helpful in talking me through it and advising me on going forward. She was in contact regularly to update me on any progress. RT Coopers had a clear understanding of the situation I was facing and the strategy to take it forward to a desired conclusion. I am extremely happy with the service, I received from RT Coopers. I particularly valued the prompt answers I received to all of my queries. A very high professional standard and work experience to deal in such situation, has really helped me in taking the right decision. A fast response time and availability of my lawyer has helped me conclude my negotiations in such a short time period. Thank you once again. I would give a 5 star rating' VL

Our solicitors have a number of clients that have praised our amazing employment law service. We enjoy working with employees, guiding and supporting them each step of the way and we look forward to doing the same for you. It does not matter to us about your job title because we will treat each employee with the same level of professiolism and impart our expert employment law services equally.
When it comes to costs, we are transparent and although we are a London based firm, our rates are amazing for employees because we are on your side.
Take a look at the range of employment law services that we offer to employees. Take action now and call our Employmentlaw Solicitors on 0207 488 9947 or contact us now via our website.
It is a daunting experience to be faced with redundancy and you can rely on us as your legal advisers to give you the best possible redundancy law advice.
To view the employment law services that are relevant to you, please select from the following:
Unfair Dismissal
"RT Coopers provided our company with a very personal service. They proved to be very thorough in their work and demonstrated a high degree of professionalism. We will be using RT Coopers' services to meet our ongoing legal requirements and have no hesitation in recommending their company." Sascha McDonald, Managing Director, Homehuner.co.uk
Redundancy
"Last year I went through a lengthy redundancy process. Towards the final stages of this process I was given a list of contacts for a compromise lawyer. From this list I chose Rosanna Cooper. I was very pleased that I chose Rosanna as her welcoming and friendly manner put me at ease during a most stressful and difficult period. Apart from dealing efficiently and professionally with my compromise agreement we also discussed my skills and future plans - Rosanna was enthusiastic and encouraging in my future ambitions - she was keen to listen and offer advice on the marketing side of my venture. I would like to add that Rosanna's professionalism was second to none and I have no hesitation in recommending the firm." SS
Further Information on Redundncy and Settlement Agreements:
Blog:
FAQ: Employees:
FAQ: Employers:
Video:
Related Services:
Brochure:
---
Call our Employment Solicitors today on 0207 488 9947 or complete our online enquiry form.
---


Testimonials:
Settlement Agreement
"I was very well impressed since the beginning by the friendly yet professional treatment and advise received at RT Coopers which instantly reassured me, making me feel solidly backed up throughout a delicate and stressful process of negotiation with an uncertain outcome. The support I received from RT Coopers helped me feel stronger and more confident and this made all the difference in turning the situation around which resulted in an arrangement which was advantageous for both parties. I would definitely recommend RT Coopers to friends, family and business partners." AB
For more Testimonials about our Employment Lawyers. Contact us.