Settlement and compromise agreement solicitors,
that are understanding and thoughtful with a proven
track record of successfully providing quality employment
law advice on settlement agreements to employees
Our settlement and compromise agreement solicitors can provide employment law advice to you on your settlement agreement.
Our settlement and compromise agreement lawyers have an outstanding track-record in employment law, in particular, advising on and negotiating settlement agreements.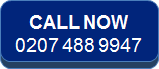 Whether an employment lawyer at RT Coopers Solicitors is instructed to prepare your employment tribunal case, advise you on unfair dismissal, redundancy or on a settlement agreement (formerly known as compromise agreement), we will work closely with you and support you each step of the way to achieve the best possible result for you.
This is borne out by the testimonials that we have received from a number of employee clients. We will adopt a very methodical approach in the preparation of your case and leave no stone unturned. Hence the reason why we have had such a high success rate as employment law solicitors.
Settlement Agreement
"RT Coopers was excellent in turning a difficult situation into a pleasant one, I couldn't be happier with the outcome the firm made happen." DK
Our Services

Some of our employment law services include:
Advice on Breach of Contract

Advice on Breach of Confidential Information

Advice on Bullying

Contract Disputes

Data Protection Disuptes

Disability Discrimination

Disciplinary Procedures

Dismissals

Drafting and Advising on Compromise Agreements

Drafting and Advising on Employment Contracts or Terms of Employment

Equality Act 2010

Employment Tribunal Claims

Employment Termination

Employee Benefits and Incentives

Grievance Procedures

Gross Misconduct

Maternity Rights

Misconduct

Poor Performance

Race Discrimination

Senior Executive Appointments and Service Agreements

Sex Discrimination

Sexual Harassment

Sexual Orientation Issues

Suspensions

Unfair Constructive Dismissals

Unfair Dismissals

Wrongful Dismissals
Website on Settlement and Compromise Agreements:
Blog:
Video:
FAQ Redundancy:
Brochures:
Testimonials:
Settlement Agreement
"Having been a client for nearly 2 years I can sum up my experience in few words: Rosanna and her assistants were consistently efficient, thorough and friendly. I was not made to feel I was only a name with a file number. I was under a lot of stress when I became a client of RT Coopers and the genuine caring alongside fast efficient and clear guidance by Rosanna made a lot of difference. I can honestly say I find myself very lucky to find this firm. My sincere thanks to Rosanna, Jenny and Tariq." AC
---
Employment Law Advice
"I have been greatly impressed by the assistance I have received from the team at RT Coopers with regards to my employment law enquiry. In particular, I have valued the quick and effective responses to my concerns and queries and the genuine concern for my best interests that has been displayed. On the basis of my experience, I would recommend RT Coopers without hesitation." J.C
---
Employment Law Advice
"'The service I received from RT Coopers in relation to employment law was very good, relevant to my case and very helpful. I am definitely happy with the service and will definitely recommend them." M.N
For more Testimonials about our Settlement Agreement Solicitors