Merry Christmas
-and-
A Prosperous New Year
Closing Times
We are closed:
Friday 25 December 2015
Monday 27 December 2015
Friday 01 January 2016
Our new address is 133 Hounsditch, London EC3A 7BX.
Thank you for your custom.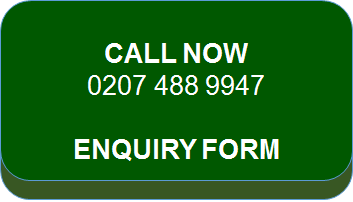 ---
Settlement Agreement - October 2015
'I came to RT Coopers under a great deal of stress but immediately felt reassured by the staff who treated me with the utmost respect and professionalism. They took the time to make sure I understood each and every condition of the settlement agreement I was signing, and made certain that my best interests were represented. More
---
Article: New Quotas for Chocolate, Sugar Confectionery and Biscuits - October 2015
The European Union (EU) Regulation 2015/50 was published in January 2015 (with effect from July 2014), amending Annex I to Council Regulation (EC) No 32/2000 regarding the introduction of new Community tariff quotas for chocolate, sugar confectionery and biscuits. More
---
MSc Student allowed to resubmit Dissertation - Testimonial - October 2015
'I would like to give a personal testimonial for what I believe is an excellent law firm. I met Rosanna after I spoke with a number of solicitors/barristers seeking legal help regarding my situation with the University. With all the other solicitors/barristers I felt belittled by them but not with Rosanna Cooper'..More
---
Practice Area: Leading Nutraceuticals and Functional Food Advice - October 2015
Advising manufacturers, distributors and importers on nutraceuticals and functional products. More
---
Practice Area: Confectionery Products - October 2015
RT Coopers advise food operators on food law including companies manufacturing, distributing, importing or retailing confectionery products such as cakes, pastries, sweet pies and chocolate in the European Union (EU) or you intend to or import confectionery products int the EU. See dedicated Webpage on confectionery products.
---
PhD Student Awarded MPhil. Appealed and now reworking thesis for Resubmission for Award of PhD - Testimonial - October 2015
'It is with great pleasure that i write this testimonial in support of Rosanna and her team. I found myself in a very difficult situation with my higher education institution and had no previous experience in dealing with such a rare problem. My wife sought out Rosanna and her team who very swiftly demonstrated that they could help. The legalistic jargon of the rules and regulations and deadlines in which I had to appeal were unfamiliar to me and added significant pressure which was handled by Rosanna entirely. More
---
Legal Update: Commercial Agreements - Breach of contract- September 2015
In the case of University of Wales v London College of Business Ltd [2015], a decision of the Queen's Bench Division, Cardiff District Registry (Mercantile Court) held that the claimant was entitled to judgment in respect of the claim for payment due under validation agreement from defendant business school and the defendant was entitled to judgment on the counterclaim in respect of suspension by the claimant of validation. More
---
New Testimonial for Employment Law - September 2015
Settlement Agreement and Negitations
I approached RT Coopers because I was faced with a very stressful situation at work. The employment lawyer's genuine kindness and honesty are second to none and I felt being taken care of from the very start. The help that the firm provided me with was nothing less than outstanding. Their experience and the confidence of the employment lawyer were very welcome when I felt down and vulnerable. The result was that I felt more confident during the process and I was given a much better deal with my settlement agreement. More
---
New Testimonial for Education Law - August 2015
Final Year Student. Withdrawn from course. Back at medical school after winning appeal
'I came to RT Coopers in my hour of need as my last ditch effort to salvage my career as a final year medical student. I was hesitant at first but I could feel the warmth and care Rosanna had for me and my plight through our first "consultation" on Skype. My overall feeling about our firm is that RT Coopers is a team of very competent lawyers led by an outstanding lawyer who is willing to fight for the rights of others. Rosanna is an artist and expert at dealing with people and delicate issues surrounding the matter presented to her. She worked day and night (even weekends) to make sure my tight deadline was met. The work ethic and dedication shown to me, as though I was the only client at the time, is above and beyond what I could have expected and certainly exceeds the time I was levied for. Rosanna spent hours on the phone with me to ensure I was coping with the stress and believed in myself. To me she has been an absolute rock through the tough time. In fact Rosanna still checks on me ever so often.
Through working with Rosanna certain aspects on my life which had been having a negative effect on me were highlighted which provided a new direction and dimension to my case. Rosanna's approach is one of firmness intertwined with a soft approach getting one to accept responsibility for one's shortfalls as well as not placing any unnecessary blame on the other party. I was at a loss when I first came into contact with Rosanna as to why certain things had happened the way they had for so long. After meeting with Rosanna I have become aware of so much about myself and conflict resolution. That is the nature of the holistic approach to the services provided by RT Coopers. It was an absolute pleasure to find that regardless of what time of day it was one always got a reply to text messages, emails and calls.
Through my contact with the firm I learnt the importance of debriefing after every event. Not only does one learn from any mistakes made but it reinforces positive behaviours. Rosanna debriefed me on various examinations and periods of my life which highlighted the areas that needed extra attention to overcome my difficulties. Words cannot describe how much I appreciate what Rosanna (and her team) have done for me. She has given me the light back into my life. I know she'll remain a member of my family forever. Should I ever need her again or come across anyone who needs legal assistance, I would not hesitate, even for a second, to call upon her. I know she will help. If you are looking for a firm to help you in your hour of desperation choose RT Coopers. Not only will they win your case for you, but they will support you throughout the whole ordeal. I rate RT Coopers a 5 (if I could give a 10 I would).' N.B More Education Law Testimonials
New Testimonial for Product Regulatory Law - August 2015
Ultinate Cosmetics Ltd
'As the owner of a start-up company importing cosmetic products into the EU, the regulatory process appeared quite daunting for someone with no experience in these matters, and who just simply wanted to sell their products. RT Coopers have guided us step by step through the maze of the EU Cosmetics Regulations. In fact by discovering some differences in USA and EU Regulations, RT Coopers saved us from something which would have proven very costly. Its certainly money well spent.' Dr Rob Davies, Director More Testimonials regarding Regulatory Law Advice
---
Legal Update: Publishing Agreement – Whether a Legally Binding Agreement Reached– Enforceability – Specific Performance - July 2015
In the case of Motivate Publishing FZ LLC and another v Hello Ltd [2015], the Chancery Division dismissed claim for specific performance and proprietary estoppel.
The claimants (Motivate) published books and magazines in the United Arab Emirates (UAE). From February 2005, the first claimant entered into a written licence to publish the Middle East edition of Hello! magazine in English in specified countries. The licensor and other party to the contract was the defendant, Hello Ltd. The 2005 licence had a five year term. In 2010, the licence was renewed for another five years, to expire on 31 March 2015. Hello Ltd's position was that the licence expired in March 2015 and was not renewed. The non-renewal was confirmed in an email dated 22 January 2015. Hello Ltd entered into a licence with a rival Middle East publisher (APP) for them to publish a Middle East edition of Hello!. More
---
Legal Update: Corporate Law - Sale Agreement – Breach of Contract - Misrepresentation - July 2015

In the case of Morrell and another v Stewart and another [2015], the Chancery Division upheld claims for breach of contract and misrepresentation against the defendants who had made misstatements regarding the flow of sewage on land.
In December 2007, the claimants purchased a boarding kennels and cattery business and the surrounding land (the property) for a total price of £320,000. Subsequently, they discovered that there were problems with the foul drainage on the property. Sewage ran into a tank, and overflow from the tank ran into a dyke, from which it was pumped away by a pumping station. The Environmental Agency (EA) advised that this was unlawful and had to cease. More
---
Legal Update: Intellectual Property – European Union – Trade marks – Invalidity Proceedings – Community Trade Marks - June 2015

In Lithomex ApS v Office for Harmonisation in the Internal Market (Trade Marks and Designs [2015] following a hearing on 3 June 2015 the General Court of the European Union (Second Chamber) dismissed the action brought by Lithomex ApS (Lithomex) against the decision of the Fifth Board of appeal of the Office for Harmonisation in the Internal Market (Trade Marks and Designs) relating to invalidity proceedings between Glaubrecht Stingel GmbH & co. KG and Lithomex concerning the successful registration by Lithomex of the word sign 'LITHOFIX' as a Community trade mark. More
New Testimonial for Education Law - June 2015
MSc Student: Withdrawn from Course and awarded Diploma. On Appeal Awarded MSc
'RT Cooper is a reliable law firm. I am an international postgraduate student from China who studied in the UK. Unfortunately I was undergoing a tough academic appeal. After the initial attempts by myself, I finally turned to RT Cooper for professional help. Before I decided to choose RT Cooper, I consulted several firms, but RT Cooper made me feel most comfortable. I had my first consultation with Rosanna Cooper who made me feel she was really relating herself with my experience and circumstances. The compassion she showed me influenced my final choice. She was really willing to help me and spend her time on the case. She is very sharp. She knows what the key arguments are which can help us students to get better chances in our appeals. ...' XLL. For More Testimonials about the work of our Education Lawyers
---
New Testimonial for Education Law - May 2015
Parent of Final Year Medical Student
'I wanted to thank you on behalf of the whole family for your assistance during our daughter's appeal. We really appreciate your help and the personal effort and touch put into it. Once again, many thanks and may God richly bless you for caring'. FB. For More Testimonials about the work of our Education Lawyers
---
Legal; Update: Trade Marks- Community Trade Marks – Invalidity Proceedings - May 2015
In the case of Voss of Norway ASA v Office for Harmonisation in the Internal Market (Trade Marks and Designs) [2015], the Court of Justice of the European Union (Sixth Chamber) dismissed the appeal brought by Voss of Norway ASA (Voss).
In December 2004, the applicant obtained a Community trade mark registration for a three-dimensional Community trade mark in respect of goods in Classes 32: Beers; non-alcoholic drinks, water and 33: Alcoholic beverages (except beers). In July 2008, the intervener company applied for a declaration that the trade mark should be declared invalid. More
---
Legal Update: Advertising and Promotions – Escort Agency Lawyers – Misleading Advertising- April 2015
The Advertising Standards Authority (ASA) recently reported that it had upheld a complaint about a recruitment advert by the escort agency Jewels of London. The complaint centred around misleading advertising claiming that the ad was misleading because the ad did not specifically state that an upfront enrolment fee had to be paid by anyone who wanted to apply to register with the agency, and further queried whether the vacancies advertised were genuine. More
---
Legal Update: Employment Law – Sexual Harassment - April 2015
A female banker, a former equity saleswoman, won her case for sexual harassment and was awarded £3.2m by the Central London Employment Tribunal. More on sexual harassment case
---
Article: Food intended for infants and young children, food for special medical purposes, and total diet replacement for weight control - April 2015
The new Regulation No 609/2013 on food intended for infants and young children, food for special medical purposes, and total diet replacement for weight control ("Regulation"), is due to come into force on 20 July 2016. More on Infant Food Regulation

---
Practice Area: Infant Food Products Page added to Website - April 2015
Our food lawyers are experts on food law. See our infant food product page.
---
Legal Update: MHRA: Illegal Trade in Medicines - January 2015
The Medicines and Healthcare Products Regulatory Agency MHRA() enforcement officers recently reported the seizure of medicines with value in excess of £3m. It appears that the majority of the medicines originated from India and China.
The MHRA closed down more than 1,600 websites that were illegally advertising and selling falsified, counterfeit or unlicensed medicines. The MHRA reported that its enforcement, officers seized large quantities of medicines such as erectile dysfunction medicines, slimming products, sleeping pills and antidepressants.
The MHRA also removed around 19,000 online videos illegally advertising such medicines. More
---
Testimonial Received from SH in January 2015
PhD Student, OIA Complaint
RT Coopers Solicitors have brilliantly and tirelessly represented me in a medical/disability discrimination complaint that was filed with the University and OIA. After a year of getting nowhere on my own against an uncompassionate School and Faculty, I was fortunate to find this legal team to represent me. Their compassion and understanding of my situation was overwhelming. For the first time, I felt like someone listened and understood. Their knowledge of University rules and regulations has allowed them to move a complaint forward that appeared to have been dismissed by the highest levels of the University. Rosanna was always willing to speak to me when a decision was made that she feared I would find distressing and explain the true ramifications of the situation. This would put my mind at rest and focus me on the next step in the process. More Testimonials on Education Law