Advertising and Promotions – Escort Agency Lawyers – Misleading Advertising
The Advertising Standards Authority (ASA) recently reported that it had upheld a complaint about a recruitment advert by the escort agency Jewels of London. The complaint centred around misleading advertising claiming that the ad was misleading because the ad did not specifically state that an upfront enrolment fee had to be paid by anyone who wanted to apply to register with the agency, and further queried whether the vacancies advertised were genuine.
Jewels of London ad located on www.friday-ad.co.uk stated that:
'We need ladies and men urgently to accompany wealthy clients to events! Very high earning potential and the opportunity to meet new people, have fun and work hours to suit you! Limited vacancies ...'.
The complaint was that the ad was misleading because:
it did not state that there was a cost to be paid to register with Jewels of London
Jewels of London was claiming that that escorts were needed urgently as there were limited vacancies and the query was whether those vacancies were in fact genuine
Jewels of London's responded to the complaint as follows:
having changed the ad had to include its website address, Jewels of London had asked all respondents to visit the website to read its terms and conditions.
the terms clearly stated that it charged a fee.
it had also asked respondents to read the terms and conditions on its website before it would talk to them, so that everyone who wished to join would be aware that a fee was chargeable before going ahead.
due to confidentiality, neither the clients nor escorts wanted it to divulge confidential information, as it offered a very discreet service (instead providing a small sample of enquiries and requests for bookings to the ASA by way of evidence).
The ASA assessment decided that:
as an enrolment fee of between £200 and £500 was charged when registering, this was his was information that a consumer would need to know in order to make an informed decision about the vacancy.
an omission of the fact that the fee was payable and the amount were likely to impact on a consumer's decision on whether to carry on or not.
although Jewels of London had added its website details to a later version of the ad, the amount of the fee was significant information, and it was not sufficient only to include this in the terms and conditions.
as the ad did not make clear the costs for registering with Jewels of London, the advertisement was deemed misleading and therefore breached CAP Code (Edition 12) rules 3.1 and 3.3 (Misleading advertising).
despite Jewels of London's reluctance to divulge clients and escorts' confidential information, the Code required advertisers to hold documentary evidence to substantiate objective claims.
The ASA was satisfied that Jewels of London offered a genuine service from the examples of the enquiries and requests for bookings provided. However, the advertisement stated applicants were needed 'urgently' to fill 'limited vacancies', and the ASA believed that evidence would be required to show that there was sufficient demand for new escorts to get work from signing up. Because no such evidence was provided, the ASA ruled that thet advertisement had breached the CAP Code (Edition 12) rules 3.1 (Misleading advertising), and 3.7 (Substantiation).
The ASA also investigated the claim under CAP Code (Edition 12) rule 20.2 (Employment, homework schemes and business opportunities), but did not find it in breach.
The advertisement had to be revised to ensure that the fees which were payable on registering were stated in the ad, and not imply it had current work opportunities available unless it held documentary evidence to show this was the case.
Commentary: Businesses should be very vigilant regarding their advertising and any claims about products and/or services on their websites. Ideally a vetting procedure should be implemented before publishing and adverts and/or content on websites. In any event, legal advice should always be sought where companies are unsure. RT Coopers conducts advertising clearance for companies and provide website compliance service.
If you require advice, please contact us at enquiries@rtcooperssolicitors.com
Visit http://www.rtcoopers.com/practice_corporatecommercial.php or
http://www.rtcoopers.com/practice_intellectualproperty.php
© RT COOPERS, 2015. This Briefing Note does not provide a comprehensive or complete statement of the law relating to the issues discussed nor does it constitute legal advice. It is intended only to highlight general issues. Specialist legal advice should always be sought in relation to particular circumstances.
---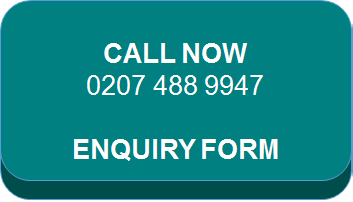 ---