Intellectual Property – Trade Mark – Revocation of a Trademark – Non-Use – UKIPO – Gucci
In a recent decision by the UK intellectual Property Office ("UKIPO"), the luxury fashion brand Gucci had its famous GG (interlocking double G logo) trade mark (the "GG trademark") revoked on the grounds of non-use.
Background
Gucci's GG trade mark was registered in the UK in 1984 in 4 classes, namely: 3,14, 18 and 25.
In June 2012 a rival fashion brand, Gerry Weber, applied to revoke the GG trade mark for lack of use since 2003. No evidence was filed.
This was opposed by Gucci.
Law
Under section 46(1)(b) of the Trade Marks Act 1994, the registration of a trademark can be revoked is its "use has been suspended for an uninterrupted period of five years and there are no proper reasons for non-use".
Decision
The UKIPO's decision was to revoke the GG trademark covering classes: 14, 18 and 25.
This decision highlights serious weaknesses in the evidence that was submitted by Gucci. In particular, Gucci's in-house counsel submitted evidence about (amongst other things):
the company's history and 2008 worldwide revenue, but did not explain how this affected the non-use claim; and
the fact that its website had 1,1442,697 hits in the UK in 2008.
The UKIPO criticised the evidence as being unspecific. In relation to goods in classes 14, 18 and 25, the UKIPO concluded the registered proprietor's evidence as not sufficient to show "actuality of use" of the registered mark on the goods for which it was registered in these classes. In the UKIPO's view there was sufficient evidence to show use of the GG trademark in relation to goods in class 3, including various invoices, which were produced by Gucci.
---
For any queries on trademark, copyright or IP law issues, you may contact us by email enquiries@rtcooperssolicitors.com. Visit http://www.rtcoopers.com/practice_intellectualproperty.php; http://www.rtcoopersiplaw.com/ or consider our article on How to Defend Allegations of Passing Off.
© RT COOPERS, 2013. This Briefing Note does not provide a comprehensive or complete statement of the law relating to the issues discussed nor does it constitute legal advice. It is intended only to highlight general issues. Specialist legal advice should always be sought in relation to particular circumstances.
---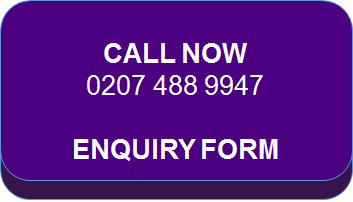 ---